With Easter coming up this weekend, we've looked at a few ways in which you can turn your Good Friday into a Great Friday with these (excuse us..) cracking recipes!
Cadbury's Creme Egg cocktail Even though that's a mini Creme Egg, not a giant cocktail glass… It's basically vodka with creme de cacao, Galiiano, ice cream and chocolate sauce. I hope you feel as nauseous as I do.
Easter Egg Cookie Dough Truffles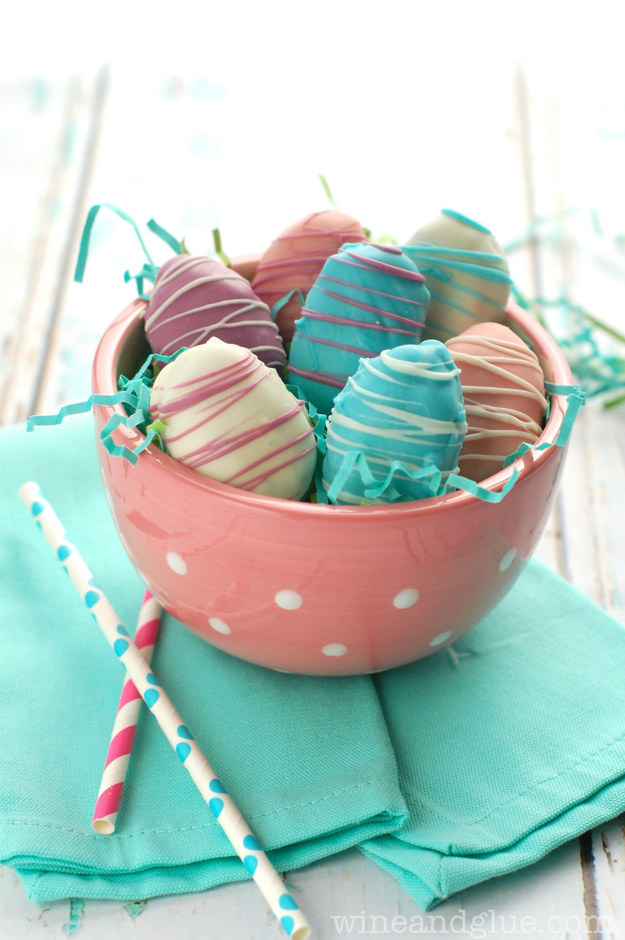 Check out the recipe right here!
Malteaster Tray Bake Got a Malteaster Egg you can't quite stuff down you? Bash it up with some Digestives and throw it in a tray with a melted syrup and margarine, and refrigerate. Et voila – tray bake! Recipe right here!
Or, go the easy route, and pour some wine into a chocolate bunny…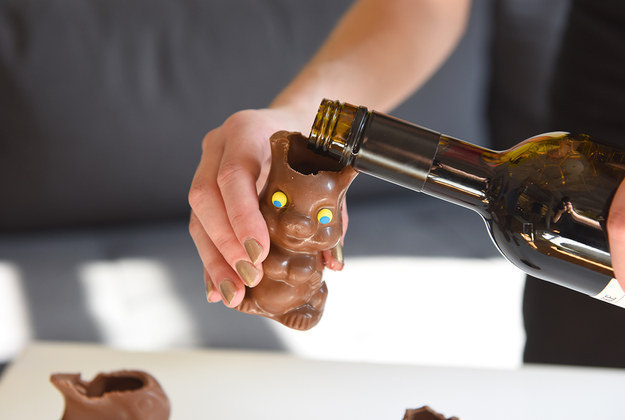 No shame. None at all.